Meet Our Team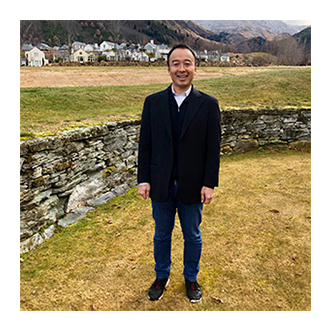 Gota Ishii – Managing Director
Based in Japan, Gota spent many of his earlier years travelling to and from New Zealand to not only oversee the effective running of the resort alongside his father, the late Mr Eiichi Ishii, but to simply enjoy the tranquil lifestyle that beautiful Queenstown has to offer. Now frequenting the country about five times each year, Gota enjoys encouraging family, friends and colleagues to Millbrook so that they too can experience the relaxed, friendly and unique hospitality that New Zealand has to offer. Graduating from Keio University, Gota has a robust banking and economics background and is now the President of his family's business, Too Corporation, based in Tokyo. Gota's passion and enthusiasm for Millbrook ensures that it will continue to lead the way in New Zealand tourism, whilst at the same time staying true to his family's original roots and the land's rich history. Gota lives in Tokyo with his wife and two young daughters, and when he's not busy travelling the world on business he enjoys skiing, golf, tennis and biking and appreciating all that this beautiful region has to offer.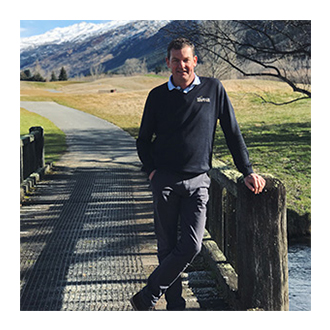 Brian Howie – Director of Operations
Brian's background is in Human Resources. He spent several years in senior HR roles in Manufacturing, Construction, and Whisky sectors in his home country of Scotland. In 2008 Brian and his family moved to Queenstown where he commenced his position as the HR Manager of Millbrook Resort. He was appointed Head of Operations in 2011 before taking up his current position as Director of Operations in 2015. As the Director of Operations, Brian is responsible for overseeing each of Millbrook's guest service departments and manages a strong team of department heads. He has been Regional Chair for Tourism Industry Aotearoa (TIA) for the past 3 years representing 28 TIA accommodation providers in the Queenstown/Wanaka area. Being Scottish, Brian has a love of whisky and sports. He spends his weekends refereeing football games and visiting his two boys who are studying at University across the country.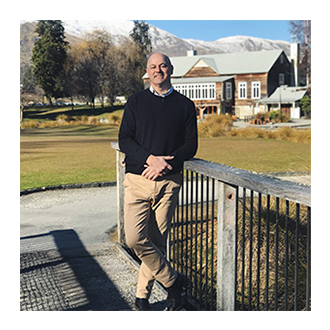 Ben O'Malley – Director of Property & Development
Born in Waiau (small town North Canterbury) Ben had Christchurch and the greater South Island on his doorstep. After graduating from Lincoln University he had dreams of becoming a Property Developer. Following two years travelling, working and playing rugby overseas Ben returned to Christchurch where he quickly progressed his professional career before moving to Queenstown with his wife and children. He took up the position at Millbrook Resort in 2001 as the Property and Development Manager before becoming Director of Property and Development in 2015. He has been a key instigator in both the look and feel of the award-winning resort that everyone loves today. Ben is a kiwi lad through and through. He loves living in Queenstown with his family and spends his weekends skiing, hunting, biking or exploring the local rivers in his beloved jet boat!
Visit our main website: https://www.millbrook.co.nz